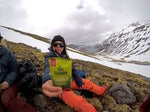 It's easy to mindlessly snack on an energy bar without thinking twice, especially if the packaging has enticing language like "non-GMO" and "healthy" on it.
But are they actually good for you?
The short answer is, yes! If your bar has the right balance of clean, natural ingredients they can be a great snack option.
Of course, not all bars are created equally. Some are better for you than others, and the frequency with which you eat energy bars can factor into their beneficial effects, as well. 
Not All Energy Bars are Created Equal
There are so many different types of bars these days that it's difficult to determine which ones are actually good for you.
Need a great rule of thumb—one that we live by? Check the ingredient list and make sure you actually feel good about putting everything on those lists into your body. If you can't pronounce (or don't recognize) some of the ingredients, take a pass; the bar is probably full of preservatives and fillers. 
We know from experience, that when you're in the great outdoors, it feels good to put natural ingredients in your body, rather than those that are over-processed or genetically modified. Your bar should ideally contain whole foods that contain slow-burning carbs such as nuts, seeds, oats, and fruit that will keep you sustained.
Avoid anything with added sugar or high fructose corn syrup. While naturally occurring sugar found in fruit or carbohydrates can be healthy, eating excessive amounts of sugar increases health risks. Besides, sugar will only provide you with a temporary energy rush and won't fuel you throughout the day. 
What are You Using the Energy Bar For?
When you're planning a long hike or bike ride, it makes good sense to pack a few bars to take with you since they're so compact. Despite their portability, Tahoe Trail Bars are jam-packed with energy to keep you going throughout the day. It's important to fuel up (and drink water) regularly when you're burning so many calories. 
You don't just have to be on the trail to enjoy an energy bar. If you have a busy day at the office and don't have time to grab lunch, you can count on Tahoe Trail Bars as a healthy meal replacement. They're packed with all the nutrients you would get from a complete meal, and they're convenient. 
Plus, you can feel good about positively impacting trails from the comfort of your desk, car, or wherever you may be. At Tahoe, we pledged to raise funds to impact 1,000 miles of trails over the next ten years. With every purchase you make, you help us get closer to our goal.
Alternative to Unhealthy Snacks
In our modern, busy world, "grab and go" food options are widely available. Unfortunately, many of these options are over processed and market to unhealthy cravings.
Energy bars are a much better alternative to ubiquitous fast food restaurants or a snack from a vending machine. It's easy to slip an energy bar into your bag before you leave the house for when hunger strikes.
They can also be a tool for eating nutrient rich food in predetermined portions, even when you're craving something sweet! In fact, Tahoe Trail Bars satisfy both your sweet tooth and your hunger!
Because our energy bars satisfy you longer than the typical, over processed snack food, you won't be tempted to snack on empty calories later. Looking for a great midday dessert-like treat? Our Dark Chocolate Cherry bars are a great substitute for a cookie or a candy bar, and they'll provide you with energy.
Balance Your Intake With Other Foods
Energy bars are a convenient and reliable option for snacks, or even meal replacement. Tahoe Trail Bars are packed with good ingredients and necessary nutrients, and you can feel good about eating them. While you can always rely on energy bars for a healthy source of fuel, it's important to maintain a well-rounded diet so add in fresh fruits and veggies, too!
Still wondering if energy bars are good for you? The answer is that it depends on which one you eat! An energy bar made with natural ingredients is miles better than a dressed-up candy bar packed with high fructose corn syrup.
It will also sustain you longer, providing you with the energy you need for a day of trekking. At Tahoe, we pack our bars with slow-burning carbs and protein and use natural ingredients, so you can be assured you'll be fueled up for whatever activity you have planned.