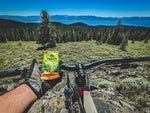 For camping, hiking, and mountain biking enthusiasts, Lake Tahoe is the ultimate destination to kick off your summer adventures during Memorial Day weekend. Nestled in the Sierra Nevada Mountains, this picturesque region offers a wide array of activities to satisfy your outdoor cravings. Here are the top five things to do in Lake Tahoe for an unforgettable Memorial Day weekend. Don't forget your Gluten-Free fuel and pack your favorite Tahoe Trail Bar! Explore Emerald Bay State Park Immerse yourself in the beauty of Emerald Bay State Park, renowned for its crystal-clear waters and breathtaking vistas. Hikers can embark on the...
---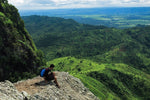 The best backpacking snacks will be ones that are easy to eat, lightweight, nutritious, and will give you lasting energy. While meals may provide the bulk of your calories on the trail, your snacks keep you energized when you are on the go.  In this post, we've shared some of the best backpacking snacks that are nutritious, lightweight, easy-to-store, and convenient.  What are some of the best backpacking snacks? Bars and cookies Protein bars, granola bars, fig bars, protein cookies, and cookie bites are all fast and easy ways to carry a lightweight, high-calorie snack on the trail.  Some of...
---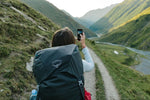 In many ways, backpacking is the ultimate adventure. With nothing but the tools you carry on your back and the boots strapped onto your feet, backpacking allows you to unplug from the daily grind and set out on a quest to explore the land. For many outdoor enthusiasts, it's the best way to take a walk on the wild side! But while the thought of shoving all of your survival necessities into a pack and shouldering them on the trail is undeniably appealing for many wanderlust-stricken adventurers, carrying all that weight can be hard on both the body and the...