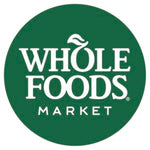 Five percent of all sales on July 26 funds the award
The Local Producer Grant
Whole Foods Market's 45 stores in northern California and Reno will donate five percent of its sales on Wednesday, July 26, to fund entrepreneurship grants for a select group of small businesses in the region. Tahoe Trail Bar, vegan snack bars cherished by outdoor enthusiasts, is one of the organizations chosen to receive the coveted grant.
"Our team is grateful to be a recipient of the Whole Foods Local Producer Grant," remarked Wes King, owner of Tahoe Trail Bar. "This is a key opportunity for us to both increase brand awareness and tell the Tahoe Trail Bar story, as well as to streamline our sales process in the Whole Foods grocery channel."
The Local Producer Grant is designed to support the growth of businesses bringing innovative, high quality natural products to the marketplace. Recipients offer best-in-category quality, present an ingredient in a new way, and/or show a strong commitment to a mission or environmental cause.
"The Local Producer Grant program is an opportunity for Whole Foods Market to give back to small businesses that are working hard to make an impact in Northern California and Reno communities through their unique products and services," added Rob Twyman, Regional President, Whole Foods Market, Northern California and Reno. "Local producers play a major role in what makes shopping at Whole Foods Market exciting, delicious and truly reflective of the communities we serve. We are proud to continue supporting this program for the fourth consecutive year."
"We plan on maximizing our use of the money provided to further our relationship with Whole Foods and to get more of our delicious bars out there," added King.
Certifications
Tahoe Trail Bar plans to use the grant to pursue certifications with inventory software and the Non-GMO Project. Non-GMO certification involves ingredient audits and printing new packaging. In addition, Tahoe Trail Bar will invest in a higher level of promotion and demo support through the WF Demo program as well as offering increased discounts to Whole Foods customers.
Tahoe Trail Bar started in a small coffee shop on the southern shore of Lake Tahoe 22 years ago and recently added two new flavors, dark-chocolate cherry and mango coconut. Wes King and the team at Tahoe Trail Bar have been working to win the Whole Foods Local Producer Grant for several years.
"We are very proud of our Reno-Tahoe roots and want to share our bars with more people. You can help us do that by shopping at a Whole Foods near you on Wednesday, July 26," added King.
About Local Producer Grant 5% Day:
Once per quarter, Whole Foods Market contributes 5% of one day's store sales to a non-profit organization. This Quarter Whole Foods Market will donate to Working Solutions, who will use the money to create grants for small producers in Northern California. When customers shop at any Northern California or Reno Whole Foods Market location on Wednesday, July 26th, 5% of their purchase support local entrepreneurs to grow their businesses.
About Working Solutions:
Working Solutions is a nonprofit micro-lender committed to helping San Francisco Bay Area entrepreneurs realize their dreams of business ownership. Working Solutions offers both capital and free business consulting to all borrowers. The organization administers the Local Producer grants following Whole Foods Market funding, and remains available as both an additional funding resource and an educational resource for winners.
If you are looking for non GMO, vegan, gluten free energy bars for on the trail or off shop Tahoe Trail Bars. Read about our mission to build 1,000 miles of trail in 10 years. If you've never tried a Tahoe Trail Bar, now's your chance to see what all the fuss is about. Use the coupon code: PlantBasedFuel and receive $5 off your order. Buy Bars here. Savings never tasted this good!